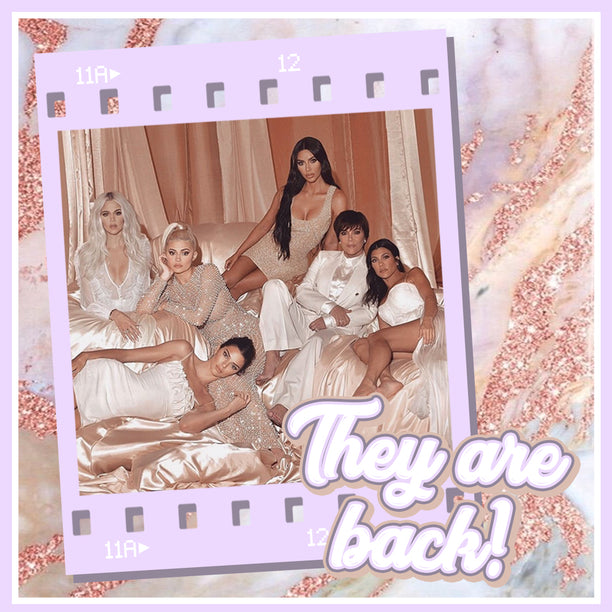 8 LIFE LESSONS WE LEARNT FROM THE NEW EP OF KUWTK
Its back b*****s and we are lovin' the life lessons the kardashians are droppin' on us in each episode. From Kanye now doing interviews on the show to north showing her true diva self, we are hooked! And we want you to live your best lives hunnys, so we've put together our 8 fav life lessons that you've gotta try, coming from the Kardashians.
LIFE LESSON 1
If you're going through a break up, don't be sat at home drowning your tears in wine, ice cream and Netflix. No honey, get all your girls together and jet off on a girls trip. It's time to live your best life, with sun, sangria and find that sassy YOU!
LIFE LESSON 2
Forgiveness is everything! Kanye is teaching us that forgiveness is a smart move and no one has time to hold grudges and keep the agg. So let go and learn to forgive because life is about loving, living and laughing. So don't worry about what others are doing, stay true to you and forgive!
LIFE LESSON 3
Keep your circle tight and always have that joker friend. We've all gotta learn to lighten up and not take life so seriously, so having that friend who's makes you laugh louder is a must. There's nothing better than a friend who can completely take the mick out of you and still have your back!
LIFE LESSON 4
Be present and in the moment! It's time to put down that phone, get off social media and stop taking selfies and appreciate time with the people closest to you. Instagram isn't going anywhere, so enjoy time away from your screen and make quality time exactly that - quality!
LIFE LESSON 5
Never be afraid of being 'overdressed'! If you want to glam up for brunch with your babes or sass up your look to hit the shops then do it. You are never too overdressed and there is never a bad time to look your best. So level up honeys!
LIFE LESSON 6
Disney is life and you are never too old for it! Who said Disney had to be for kids? Not us, we are all for unleashing our inner child no matter your age. So get frozen pyjamas, re-watch Cinderella and definitely visit Disneyland in your lifetime!
LIFE LESSON 7
Hair dryers save phones! Even supermodels drop their phones in water, so don't worry babe. Get the hairdryer out and dry it off – don't let it get to hot though honeys! If that doesn't work then soak your phone in some rice, either way try and not drop your phone in water. But we've got you, if you do!
LIFE LESSON 8
Marry someone funny! Get yo'self a husband who can mock your past and make your future. We are livin' for Kanye's humour and think we all deserve a boo who makes us laugh. So hunt down those class clowns and laugh your way to the altar!
MISSY EMPIRE
XX