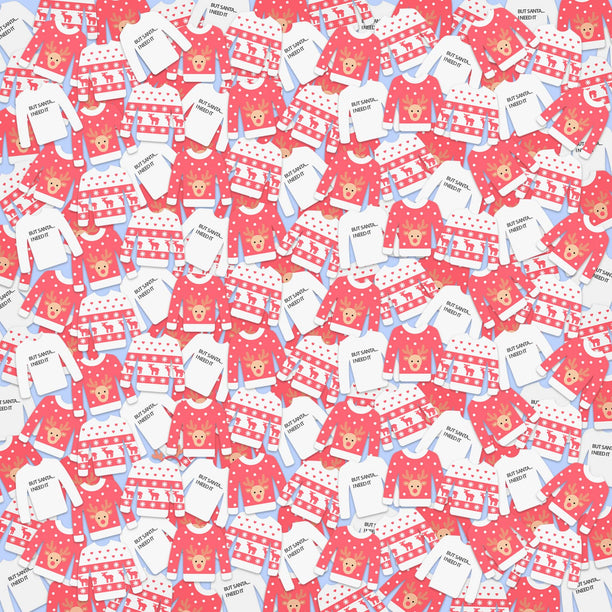 Babe, it's cold outside...so stay indoors and try to spot the reindeer headband in our Christmas jumper quiz, girl!
The weather outside is frightful AF and a Christmas jumper is way more delightful! At Missy Empire HQ, we love a good slogan tee - and don xmas jumpers all December long.
We took to Instagram to see what jumpers you love to double tap and here's what our Kim Kardashian detective skills found via 464,623 posts...
The most liked jumpers featured a character - from the big man Mr Clause, to the people from your favourite Christmas films.
Is a more traditional Fair Isle pattern your vibe? They came a close second.
Third place goes to those of you saying it in style with a playful slogan.
Who doesn't love Where's Wally? Here's a Christmas themed one we made earlier. Can you find the Reindeer headband, boo? The fastest babe at Missy Empire HQ managed to find it in 12 seconds.
We're all for joining Santa's tribe of little helpers, so here's a handy hint. Focus on the bottom left
corner.
Still no (seasonal) joy? Don't worry girl, you can scroll down and see our reveal version.