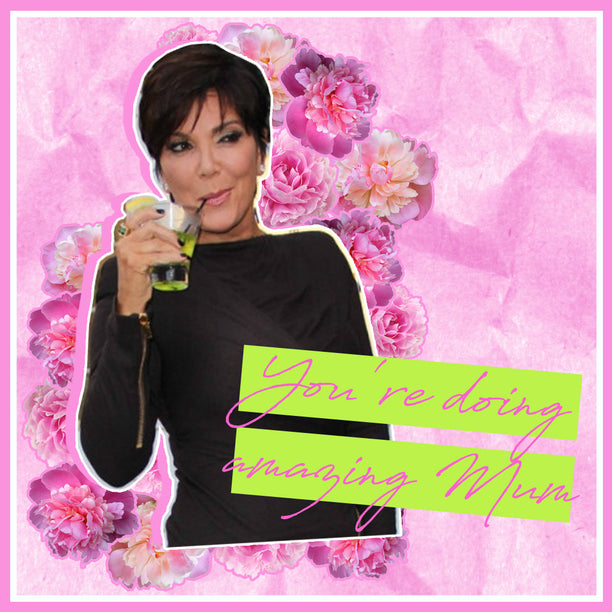 10 THINGS EVERY MUM DOES AS TOLD BY KRIS JENNER
Mother's day is happening so it's time to show some appreciation for the queens in our lives. Mums don't even know how funny they can be, so we thought we'd go through the classic one liners our mums come out with through the eyes of Kris Jenner. Let's face it, we'd be nothing without our mummas – so mum this one's for you!
1.
Let's be real, mums give the best advice! When your head is confused af with life, your mum is the first to listen and back you up 100%. Give it to me straight mumma!
2.
It's 4am, your hella drunk and just woke your mum up fallin' through the door. Yanno what that means, mum's gonna make a big scene and the lecture is about to begin. Mum I love you, hold back my hair...
3.
You're having pre drinks at your house and you ask mum to take the group photo. She legit dances her way into the kitchen ready to be the 'cool mum' and get the best piccy. Thank u, next.
4.
Yes mum we know you've got more life experience than us and we get it, a perm use to be a thing...
5.
When you and your sibling get on for longer than an hour, oh mum it won't last long...
6.
When your mum has had her first ever online shopping experience. Yes mum, we are in the 21st century you can online shop a bottle of wine...
7.
It's 2019 and your mum has only just discovered the word 'YOLO' and is trying to (as she says) 'get down with the kids'. Mum you're so 2000 & late!
8.
When really she thought hotline bling meant a quick catch up instead of a booty call. Oh mum, if only you knew...
9.
When your mum asks for your lip gloss, but picks up your lip plumper. You want it, you got it!
10.
When you ask your mum what she wants for mother's day and the list appears. Thank the lord for payday!
MISSY EMPIRE
XX