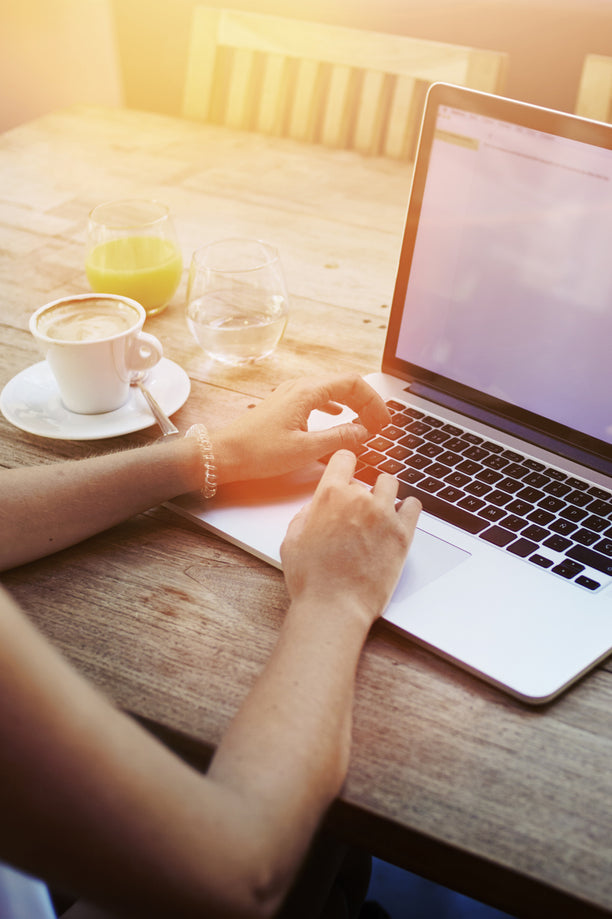 30 Of The Best Fashion Bloggers To Follow In 2017
If you're into fashion (which you probably are if you're reading this) you will no doubt follow a few fashion bloggers already, either on their blogs or their social channels.
Fashion blogging has exploded in recent years and has gone from girls snapping outfit pics in their bedrooms to huge brand collaborations and ongoing relationships.
So who should you be following to keep up with the latest trends? Who is up and coming? And who is just completely unique? We've thrown together this post to bring you our favourite 30 fashion bloggers so that you can follow them too!
Fashion Influx
www.fashioninflux.co.uk
twitter.com/LRFashionInflux
www.instagram.com/fashioninflux
www.youtube.com/user/fashioninflux
Sheffield based blogger Lydia regularly updates us with posts of her incredible outfits, and little life updates, blogging tips, and thoughts. For everything from the perfect pants that actually accommodate curves, to adding blogging to your CV, you'll find all sorts of great content while browsing Fashion Influx!
Oh, and she also has a youtube channel, too!
Fuller Figure Fuller Bust
www.instagram.com/fullerfigurefullerbust
Plus sized blogger and all round wonderful human Georgina has been tending to her corner of the internet for 6 years now, and if you are looking for style inspiration you will find her blog posts invaluable. Besides posting absolutely stunning photos of her outfits, she also goes into great detail with regards to the shape and fit of things, which is super helpful if you're wondering how certain items might work for you.
From lingerie reviews to lookbooks, workout posts, and plenty of real talk, she's got you covered. Whether you're plus sized and looking for outfit inspiration or just want a great person to follow, you need to check her out!
Being Erica
www.instagram.com/imbeingerica
Erica is sarcastic and sassy, she has wonderful pink hair, and she doesn't like capital letters. Or cats, apparently, but I'll let her off because she's fab.
She posts awesome outfits, as well as tales of her travels (and foodie discoveries), and I think we can all get on board with this kind of content, can't we?
VIPXO
Victoria is the queen of finding dupes, so if you are after the latest trends on a budget, you need to get involved. People follow her in hoards for her series on eBay finds that are similar to must have pieces from the high street or designers such as Valentino.
If you love a good wish list you obviously need to give her a follow, but she also posts fab outfits, life updates, and documents her impressive fitness journey.
The Little Plum
www.instagram.com/chloeplumstead
Despite her effortlessly perfect hair, expertly assembled outfits, and incredible photos, Chloe is all of us. Exploring topics such as the pressures of social media, relationships, and blogging tips, she's super relatable and down to earth.
If you want wardrobe inspiration with a healthy dose of relatability, you need to give her a follow!
Nada Adelle
If you love the luxe look, you'll adore Nada Adelle just as much as we do. From her absolutely perfect hair to her incredible cheekbones, this girl is absolutely stunning, and so are her fashion choices.
If you're a fan of classic looks featuring plenty of black, white, nude, and gold, you're in the right place. Her imagery is stunning, she's a law grad, and she's also a model. We just can't with this girl!
Hannah Gale
The first thing you see when you land on Hannah's blog is a pink theme and a glitter header, so we'd be sold on that alone.
She also has really fab personal style, and we love her outfit posts! She also posts really relatable content on topics such as self-esteem, and her experience of having counselling, and we love her honesty.
Sophie Rosie
www.instagram.com/sophierosie._
Sophie Rosie has a wonderfully eclectic style, and she even wrote a post recently on how your personal style doesn't have to have a 'type' or fit into just one style. We can totally get on board with that, and mixing up your style is great because nobody suits just one thing!
She also brings the real talk, and we find her lifestyle posts really inspiring. Her blog is particularly worth a follow if you're a twenty-something-year-old trying to find your way in life!
EJ Style
Emma's style is effortlessly chic, and she has got the perfect street style shot absolutely nailed, making her blog a joy to browse.
She also has great integrity when it comes to respecting her readers and keeping it real with brands, which is so important in blogging these days!
Samantha Maria
instagram.com/samanthamariaofficial
Seasoned blogger and YouTuber Samantha is also a new mum, AND runs her own clothing line - phew!
Sam has always had great style, but we particularly admire how she shunned unflattering maternity clothing during her pregnancy and found ways to celebrate her personal style as well as her bump! Whether you are expecting or not, you'll always find great style inspiration on her blog.
The Little Magpie
www.instagram.com/little_magpie1
The absolutely stunning Amy is Scottish, stylish, and sassy, which is a real winning combo. One cursory browse of her blog will have you hooked and following immediately as her images, words, and backgrounds are all as beautiful as she is!
Forever Amber
www.instagram.com/foreveramberblog
Amber's personal style is incredible, and it really shines through in everything from her outfits to her beautiful home (her walk in wardrobe is GOALS - in fact, her whole home is goals).
If you love colour, you're in the right place as Amber has got wearing brights and pastels down to a tee. And if you're a blogger, you'll be happy to hear that she shares plenty of wisdom for fellow bloggers, and even has a book on the subject.
The Frugality
www.instagram.com/thefrugality
For those of us who need to restrain ourselves a little bit when it comes to shopping in order to afford important things such as rent and gin, The Frugality is a great one to follow!
Alexandra who runs the blog is great at being sensible with her finances (something we can all aspire to) and luckily for us, she shares her finds and philosophy with the rest of us so we can try to learn from her. As for her outfits, she has a great knack for incorporating classic pieces which we love.
Hello Miss Jordan
www.facebook.com/hellomissjordanblog
www.instagram.com/hellomissjordan
Jordan looks like she belongs in a Disney movie. A really grown up, modern day Disney movie! We can't get enough of her classic girlie outfits and her beautiful shooting locations!
Friend In Fashion
www.instagram.com/friendinfashion
Jasmin of Friend in Fashion is just absolutely stunning, and we love every single look she posts. Not to mention the fact that we have serious travel envy from all her fabulous shooting locations!
Style Lobster
www.instagram.com/stylelobster
London blogger and vlogger Emily shares her incredible style with us over at Style Lobster, and we really dig the way she puts so much thought into styling her shoots! From 80s, to grunge, to glam, this girl can rock it all.
Paige Joanna
www.facebook.com/paigejoannablog
www.instagram.com/paigejoannaa
Fiery-haired fashion blogger Paige has been killing it for years now, but her original and unique style in both her outfits and her shoots have really taken her places, having recently gone full time with her blog!
She also posts lifestyle, DIY and craft posts, which we absolutely love.
Couture Girl
www.instagram.com/kayleighjcouture
Manchester based blogger Kayleigh is oh so glamorous and absolutely slays a ponytail. This gal does the luxe look so well, and we love keeping up with her style posts so we think you will too!
Tiffany Depuis
www.instagram.com/tiffany_depuis
Tiffany is fashion blogger and DJ from Ireland, and her style is so cool! Whether she's styling it in the streets or killing it behind the decks, she looks fab every time.
Lydia Elise Millen
www.facebook.com/lydiaelisemillendotcom
In the world of 'big' bloggers, Lydia is definitely one of the good guys. It's not hard to tell how she's grown to be so successful, as her signature style is so perfectly classy and timeless, and she NEVER fails to look incredible.
The Lovecats Inc
www.facebook.com/thelovecatsinc
A blog named after a song by the Cure? Yep, we love it already! Helen who runs said blog is from the North of England and has been sharing her favourite outfits, beauty bits, and cakes with us since 2012. We love how minimal and classic her style is!
The Anna Edit
Another blogger who's minimal style we can't get enough of is Anna of the Anna Edit. She's been blogging since university, and her capsule wardrobe efforts have us in awe. If you are trying to become a more conscious consumer or if you have a spending problem you will find her posts extremely helpful indeed!
Zoe London
If you're looking for someone who brings something unique to the table, you need to be following Zoe. Zoe has been blogging for 7 years, but still keeps it 'old school', sharing what she loves, her unique and fabulous fashion choices (and insanely awesome hair), and little snippets of her life.
Zoe is one gal who's integrity cannot be called into question, and she's so supportive of her fellow bloggers!
CC Mason, Really
CC Mason is a starlet from Los Angeles, and you may have spotted her in Pretty Little Liars before (she has portrayed the main 'mystery characters' including Red Coat and The Blonde Girl).
She also runs a blog, where she shares with us her favourite fashion pieces and outfits, and we love how she can rock any look!
AmyNevFashionDiaries
www.instagram.com/amynevfashiondiaries
Amy has been modelling since she was scouted at the age of 13, so it's fair to say she knows her stuff when it comes to fashion.
In 2015 she started her blog and has been sharing her style with us ever since. She also shares what she has learned from being a part of the industry!
Liv In Fashion
Liv started her blog to collect her ideas and outfits as a sort of 'scrapbook', and it has grown and evolved along with her creative process!
She shares her hella rad outfits with us, but also her thoughts, realisations, and wisdom around blogging, which we think is awesome.
A Fashion Fix
www.instagram.com/hannahcrosskey
A Fashion Fix is run by Hannah, who started her blog in 2012. We absolutely love the way she manages to mix up styles and rock a combination of different looks!
Frassy
If anyone is nailing high quality, themed images it's Audrey Rogers, who runs her blog Frassy, and is also a poet and photographer!
Audrey is absolutely killing it as a creative, as well as a fashionista. Her style is classy, classic, and timeless and we love it.
Amy Low Low
Aspiring fashion journalist Amy is at university in Southampton, but she somehow manages to find the time to share her outfits with us on her blog too! Her style is a great mix of timeless pieces and on-trend additions.
---
Of course, we are only just scratching the surface of the absolute babes who are absolutely slaying in the fashion blogging world at the moment, but we hope we've given you some inspo for a few more people to stalk on social!