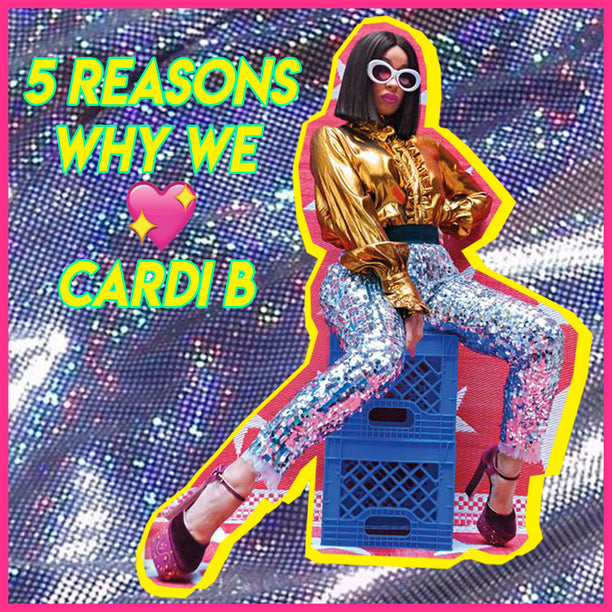 5 REASONS WHY WE LOVE CARDI B
At Missy Empire HQ we are literally OBSESSED with our girl, Cardi B! Since she released her album Invasion of Privacy we have been blasting it out non stop and we just can't get enough of the funny, down to earth, glam girl from the Bronx.
Here is our five top reasons why she really is a queen.
#1
Cardi is the definition of a care free attitude! She says and does exactly what she wants and we are so here for it. We are living for how she speaks her mind on her past, feminism and her sexuality. This gal is our true hero.
#2
Cardi B is officially a record breaker! When Bodak Yellow went to number one she was the first Female Hip- Hop performer to get to the top of the charts in 17 years, c'mon whats not to love? Now she's out there breaking records Beyonce set. Do we need to say anymore?
#3
Cardi B really knows how to get what she wants! She knows how to hustle her way to the top and isn't afraid of the hard work. "Dropped two mixtapes in six months what bitch working as hard as me?". Cardi B is a true inspiration as she believed that she could create great music and she did. So go on gal, believe in ya' self, you never know what might happen!
#4
She is already a fashion icon! Since Cardi became a house hold name, she has been rocking the freshest of outfits, drippin' in diamonds and invited to the hottest of fashion shows. We are obsessed with her looks. Plus we are still wishing that @tokyostylez would do our hair.
#5
THIS COACHELLA PERFORMANCE! Where do we start, the baby bump, the dancers or the TLC inspired hair and outfit. Literally this was performance EVERYTHING! Cardi showed us that you can do it all.