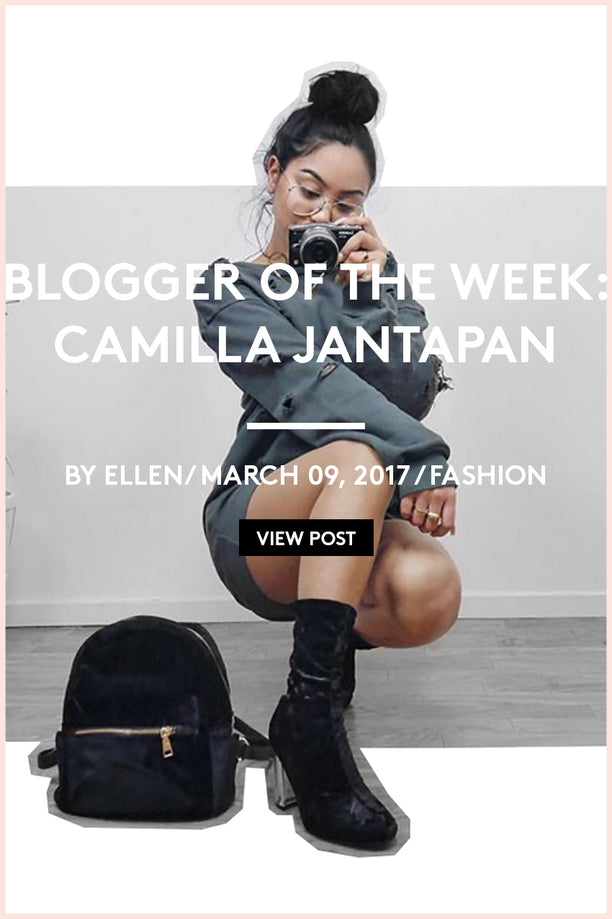 Blogger of the week: Camilla Jantapan
We regularly collaborate with mega babe @camillajantapan who is an uncoming Instagram influencer to watch. She always slays in our clothes and her styling is on point! We thought we'd give you the lowdown and do a Q+A with the babe herself, and we caught up with her to talk about her style and inspiration.
Kimye Charcoal Jumper // Nara Velvet Boots
How did you become an influencer?
Well it all started when I began to post fashion and makeup pictures. People was starting to write to me asking where I got my clothing/makeup and some also asked questions 'bout my training routines, what I was eating etc. And somewhere in between I just became a influencer.
How would you describe your style in 3 words?
Hmm that's a hard one! But I would probably say "Classy, Modern, Street".
Who are your biggest style icons?
Kylie Jenner, Sofia Richie and Amina Blue.
Where do you find style inspiration?
I love to check out online stores and Instagram for new ideas. Instagram has so many amazing fashion creators so that's definitely a place to look for inspiration.
What's your favourite trend at the moment?
My favorite trend right now is probably two pieces sets. They never go wrong and most of the time they're super comfy!
What's your favourite thing to do at the weekend?
I love spending my time infront of the mirror playing with makeup or spending time with close ones, like family or friends.
Kensey Tracksuit // Nara Velvet Boots
What's your go to piece in your wardrobe?
My go to piece is definitely high waisted black leggings! If I want to put on something comfy, but still want to look a bit dressed up, I grab my leggings and probably a cropped top.
What's your favourite Missy Empire piece at the moment?
Oh my, I have couple of favorite pieces from Missy Empire that I've been using non stop.. But If I have to pick one piece I'd pick my crushed velvet perspex heel boots. They fit to eeeverything and they are super comfy.
Follow her on Instagram here // @camillapantapan