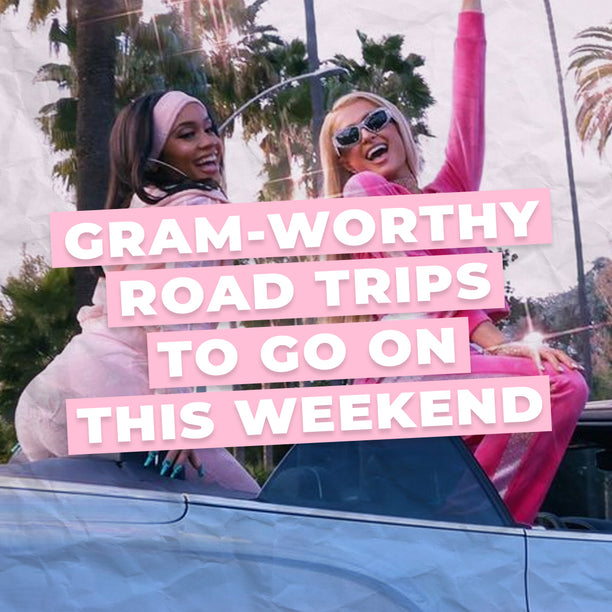 GRAM-WORTHY ROAD TRIPS TO GO ON THIS WEEKEND
In case you missed it...we're in the middle of a heatwave right now! And what better way to make the most of the great british summer time than getting out with your girls and seeing all the beautiful sights the UK has to offer. We've rounded up all the best places you need to visit this weekend whilst the weather is lush. Who needs the green list when we've got all this on your doorstep? 
St Ives, Cornwall 
FYI: Cornwall is widely known as the English riviera. So whilst St.Tropez is not an option RN babe, the Cornish coast is definitely on the cards - and St Ives is defo one for your bucket list. Think crystal clear waters, white sands and surrounded by palm trees. What's not to love!?
Janet's Foss, Yorkshire 
This beauty spot in North Yorkshire is particularly popular in hot weather as it is completely ok to take a refreshing dip in the cool waters. Get your best bikini ready babe, tropical vibes incoming! 
Lavender Fields, Norfolk 
If your looking for something a little bit different on your IG feeds, then head to the lavender fields in Norfolk. Not only is it absolutely stunning, but it is the perfect place for photos babe! It's time to put your best colourful outfits on babe, your feed is about to level up! 
So babe, now we've got plans. We need a BOMB outfit! Make sure you get yours on point with hot fits perfect for the hot weather!