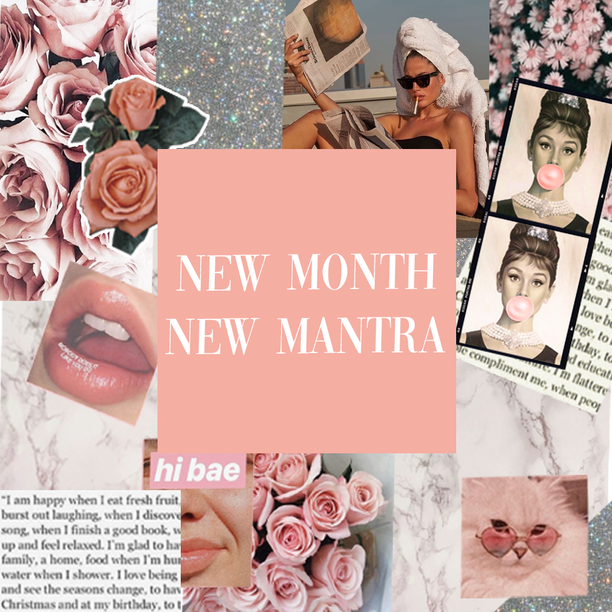 HOROSCOPES; NEW MONTH, NEW MANTRA
Hey gals, it's a new month and officially the start of Summer (hella yas). So we thought we would share your horoscopes for this new month and get your first few days of June feelin' ready for what this month is going to bring. So listen up ladies, we are being you positives vibes and a hella fresh look on yo' life with our horoscopes. Follow the mantra ladies, it doesn't lie!
Gemini Horoscope
Get those creative juices flowing and try something new this month! Your sociable nature needs some lovin' so get out there and connect. You're a great communicator, so check in with the people you love and you'll be sure to keep the light shining in other's lives.  You're an all-rounder honey!
Cancer Horoscope
Jekyll and Hyde ... you may be feeling in two minds recently and your emotions might be swaying you one way or another. But don't worry gal, take a step back and trust your gut, you are always helping others – now it's time to help yourself. Self care Sundays are in your horoscope this month!
Leo Horoscope
You are a natural leader leo! So it's time to bring your fire and step into this month kicking ass. Work might be testing you right now, but don't let it get you down – stay focused on what you want and you are onto a winner. Your gold, solid gold!
Virgo Horoscope
Girl, it's time to let go of what's been and embrace what is to come. This month you're in need of a change, if that's a hair change or a lifestyle change – we are backin' up the whole new you. So let go of the chaos and live your best life.
Libra Horoscope
This month you're getting a strong pull of attraction! Let the earth guide you, your path is seeking a new adventure and it's time to let it in. Let those good energies move you forward, so if it's a new love interest or a want to explore – go with it girl!
Scorpio Horoscope
It's time to block and delete that boo! No more insta stalking, give yourself some time away from your phone and learn to switch off from the drama. You are a fierce female so be brave and take that first step to more you time and less social stress. Thank us later!
Sagittarius Horoscope
You have a great sense of humour and a playful nature, so it's time to invest in others who you can connect with on this level. Let go of the let downs and mood hoovers because you are the light in everyone's life. Surround yourself with positive and fun loving friends and you will feel a new sense of freedom!
Capricorn Horoscope
Hello health, a sudden push to concentrate on keeping fit is here. Don't speed ahead, take your time and listen to your body. But embrace change and learn to love exercise. If it's a Zumba class or a 20 minute run, exercise will be your friend this month and girl you will notice the difference in your mood!
Aquarius Horoscope
Family bonds continue to get stronger this month, opening up and expressing yourself to the ones you love will be a great step for your relationships. You are always a good friend and a big part of the family, so it's your time to open up and let others be there for you. It's your time to shine honey!
Pisces Horoscope
Music is giving you signs this month, so listen up and take note. Something exciting is coming your way this month and it will literally feel like music to your ears. Imagination is key cutie!
Aries Horoscope
This month is all about setting your goals, making a plan and putting it to action. - you've got this! Don't be impatient, hard work always pays off in the end gal – so keep at it and always be courageous, if you believe in yourself, then the world will too. Your ambition and drive will take you to the next level honey!
Taurus Horoscope
Love is coming onto your horizons ladies! A new love interest could be on the cards, or a romance could hit the next stage. Or your self love levels are reaching a new high and you're feelin' yourself this month. Either way love is in the air and you're sure to be surrounded by beauty and passion. Don't block it out honey!
MISSY EMPIRE
XX