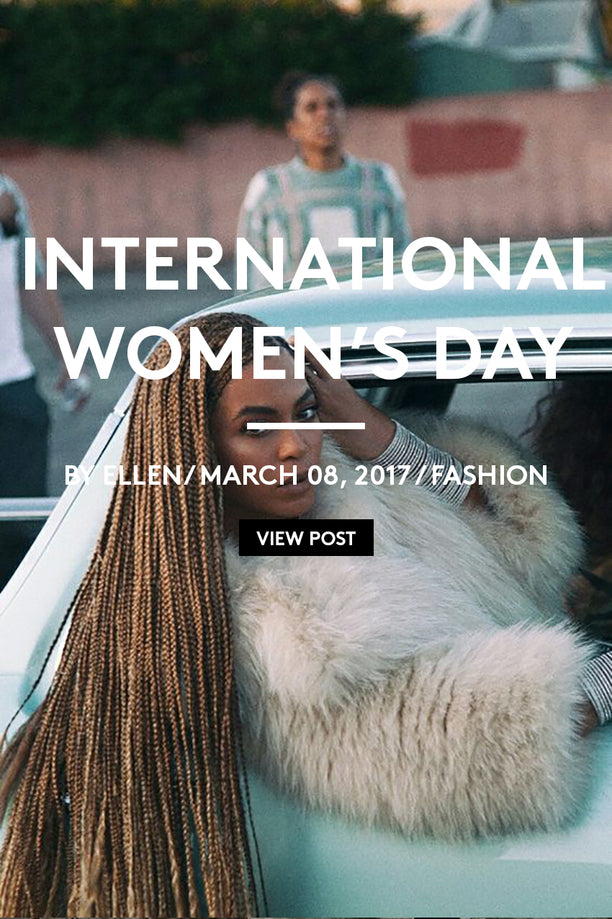 International Women's Day
Happy International Women's day Missy Girls! Who runs the world? GIRLS! We love being female so it should be celebrated in every way. Whatever your shape, weight, height and race we love you all, and we thought we'd give you a bit of inspiration by sharing with you the women who inspire us the most. They may look beautiful on the outside but that's not what today is all about, and these women inspire us in different ways from both the outside and inside!
QUEEN B
Obviously Queen B was going to make it to the list as she screams powerful woman in every way possible. Yes she has a famous husband, but that hasn't stopped her building her own career and showing all the women out there how to slay. Her family and success are what drives her and we should all take a leaf out of her book to succeed in life ourselves. Work hard, play hard and be your own person.
"Your self-worth is determined by you. You don't have to depend on someone telling you who you are."
RIHANNA
We love Rihanna cos she's a badass b*tch. If anyone can show us how to dress for ourselves it's Rihanna and she can teach us a valid lesson in how to love ourselves for who we are. Her fame wasn't handed to her and she worked hard for it, and along the way she has built her own identity which women all over the world look up to.
"I don't do things for the response or for the controversy. I just live my life."
ALICIA KEYS
Alicia Keys has done the one thing we would never expect a celebrity to do - stopped wearing makeup. We absolutely love her for this and she looks incredible! We're not saying you should all stop wearing makeup as you should do what makes you happy, but this is a great example of doing something for yourself and not for others.
"I don't want to cover up anymore. Not my face, not my mind, not my soul, not my thoughts, not my dreams, not my struggles, not my emotional growth. Nothing."
KIM KARDASHIAN
Many girls look up to Kim Kardashian for the wrong reasons - her fame and fortune and her designer wardrobe, however there is much more to her than meets the eye. Behind her curvy, beautiful and well dressed exterior is a clever business women which we don't see much in the media. The media focuses on the negative and vain aspects of her life, however we forget how much experience she has with building a business and a brand.
"I'm an entrepreneur. 'Ambitious' is my middle name."
WINNIE HARLOW
Winnie Harlow is a model with a difference, however her unique look makes her stand out from the crowd in the best way possible. She isn't just a model but a spokesperson and activist who has a prominent form of the skin condition Vitiligo. She has taken the fashion world by storm in recent months walking top fashion shows at the fashion weeks with supermodel friends Kendall Jenner and the Hadid sisters, and she shows us how to love yourself for who you are.
"there is beauty in everything."