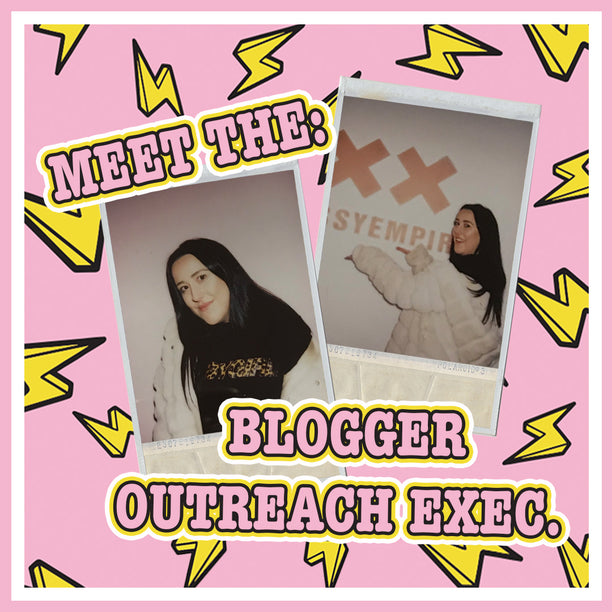 MEET THE MISSY EMPIRE TEAM
We're back with another Missy Empire squad member - holla at our black haired beauty blogger/PR outreach executive, Indi! She's our spiritual queen and we are praisin' this gals collab goals. She's brought us style babes such as @lissyroddyy, @emilycocklin and @missjoslin - so we have quizzed the best outreach exec in the business, take note gals!
Can you give us a little insight into what your day is like as a Blogger Outreach Exec at Missy Empire?
It's really fun, super busy and no day is the same. I basically get to go through instagram all day, find the most amazing influencers and celebs, get to know them and send them some of their favourite items from our site. We also get to catch up with some beauties face to face at our major fun events!
How did you get into fashion/blogger outreach?
I was really lucky! I used to work in Film and just applied on the off chance. It was a big change, I'm so happy I took the risk and I'm so happy I was given the chance to do so.
Is it something you've always wanted to do?
I've always loved Instagram, keeping up with influencers and watching YouTube. When I found the job description I was like - this is defo my dream job!
What top tips would you give to potential new bloggers?
Have your own style, keep your Instagram clean looking, take images outside (no mirror selfies!!!) and pleaaaase put your email address in your bio!
What do you look for in #missygirls?
A #missygirl should be confident, have an edge and know how to work her clothes for a fireeee photo.
What's your favourite thing about the job?
Getting to talk to the girls and building up friendships with them. I really enjoy finding new talent and adding amazing new people to our team.
What has been your favourite event/collab/celeb etc to work on?
I really enjoyed working on our LFW blogger dinner. I got to meet the girls I had been talking with for months and it was literally like hanging out with a load of friends.
What are your top 5 picks from Missy Empire for A/W18?
Everything we have in at the moment is so cool especially our Off Duty collection.
I'm actually desperate for loads of things right now! But my top 5 would be:
Jackie Cream Longline Faux Fur Panelled Coat
Keesha Black PU Elasticated Cropped Trousers
Harper Neon Yellow Knit Roll Neck Jumper
Anya Black Knit Jumper Loungewear Set
What are the bloggers lovin' at the moment?
All the bloggers want our Kaydence Oversized Brown Teddy Faux Fur Coat and team it with our Noara Beige Knit Midi Co-ord Set. Our Tammi Neon Pink Roll Neck Top are also flying out with our Rebecca Grey Casual Joggers.
What's your favourite item in your wardrobe RN?
I couldn't live without my Yeezys. Good thing we sell similar - Kim Beige Mesh Panel Trainers.
We hope you loved getting to know our QUEEN of blogger/PR outreach. Stay tuned for more of the inside scoop from our #missygirl squad!
Missy Empire
XX