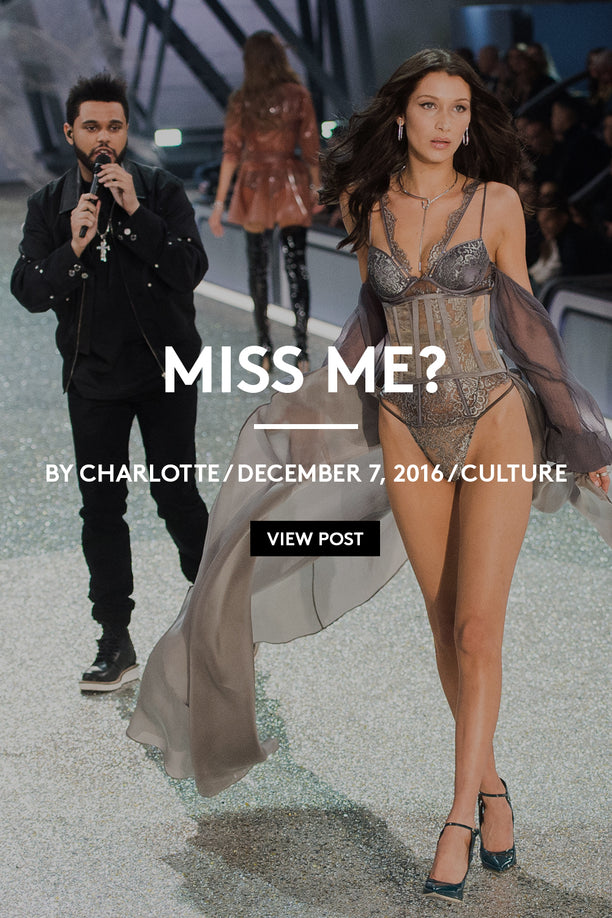 Lace, feathers and wings, Victoria Secret wings to be precise. Glitter galore and leggy lean models, it was all happening in the Grand Palais in Paris last week for the annual Victoria Secret Fashion show.
A show that we can't help but look forward to watching despite our inner jealousy as we watch the tall slender bodies take to the catwalk making us instantly regret that whole packet of chocolate in front of the TV last night. While we learnt that yes, having less chocolate might be a good idea (and maybe signing up to the gym too) we learnt a different lesson this year, we learnt to own any social situation and to look fit while we do it, thanks to the one and only Bella Hadid.
It's a moment that fills most of us with dread, that moment we'd all like to avoid... that moment you see your ex in public. Times that by 1000 and you've got what Bella Hadid went through at the Victoria Secret fashion show when she came face to face with recent ex the Weeknd.
All eyes were on the 20-year-old beauty as she took to the catwalk, however, this to our amazement wasn't the world's most awkward moment that we were expecting, it was a moment we'd like to salute Bella Hadid for. No awkwardness here, just something we'd all like to experience, looking stunning and smiling casually while your ex's eyes widen and look at you in awe as you strut your stuff down the catwalk. Bella looked beautiful and well and truly showed the Weeknd what he had lost, the two shared a sweet look at one another and seemed to be on good terms throughout their encounters during the show.
Following on from this Bella took to Instagram saying "Thank you @theweeknd for being the best and most incredible performer on the plant. You KILLED IT, as always"... not only did she look great she only had kind words to say for her ex after the show, so maybe let's take a leaf out of Bella's book and grab that sparkly dress, put on your best heels and own that awkward social situation when you're out on the town this weekend, especially if that situation is seeing your ex.