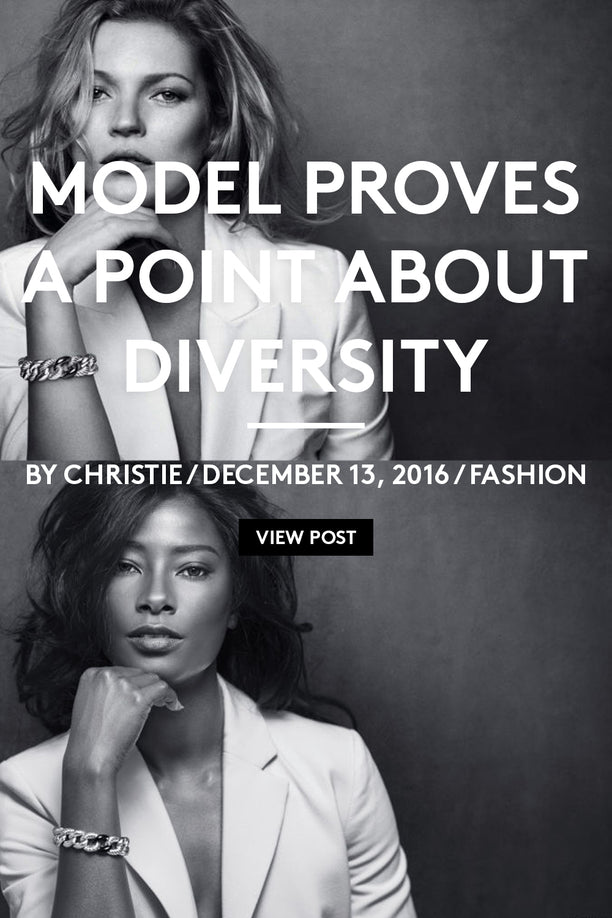 Model recreates famous fashion ads to prove a point about diversity
Deddeh Howard an Instagram model and blogger, who lives in L.A, is calling out the fashion industry with an amazing photo series called "Black Mirror".
These photos feature Deddeh recreating famous ads from Gucci and Chanel, featuring models Gigi Hadid, Kendall Jenner and Gisele Bundchen. Deddeh says she holds nothing against these models but her aim is to encourage diversity in fashion campaigns and to raise awareness that there's a serious lack of.
When recreating the photo's she wears the same clothing and makeup, and copies each of the models expressions to show that nothing really changes except the use of a more diverse model. When choosing which photo's she want's to recreate she chooses brands that she loves. But, these are all brands that she knows use less diverse models, "brands that fool [people] that they love diversity, but are tricky when they actually choose the photos" she explained.
Each snap took Deddeh about 10 minutes to recreate, which illustrates her point perfectly. She states that "I'm not saying I'm more beautiful than them, I'm just saying if they can do it, I can do it."
Since posting the image, Deddeh has been overwhelmed with how many emails she has received from Asian, Hispanic and black girls stating how they have also been rejected by agencies. Modelling agencies have also reached out to Deddeh to ask her advice on what she thinks they're doing wrong. Such an amazing role model!