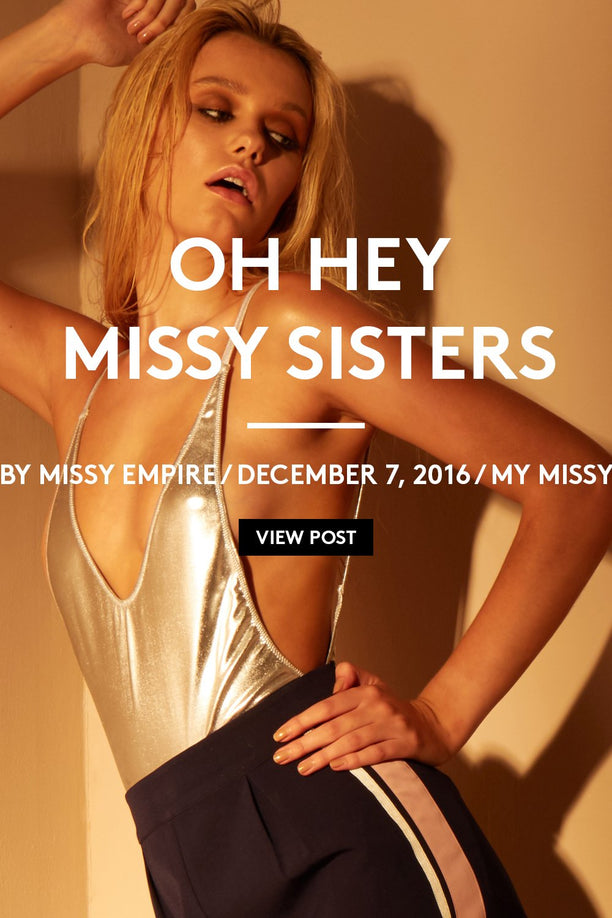 We're new on the bloggin' block (just like J-LO – but with a bit more sass (if that's even possible)). Oh, and we've just launched a hot AF website which is freakin' sweet, showcasing the raddest threadz from street chic to party class – fit for any occasion – including a f*ckboy's funeral.
A team of bad a$$ babes, leaving our sassy footprints all over the internet, from celebrity Instagram's to the hottest magazines and TV shows – we've got it all covered. Not to mention our lovable squad of Missy Girl's who wear, sleep, eat, party, pray, live and breathe the brand. Wanna join 'em? Just add a pinch of attitude and your fave Missy outfit. Too many to choose from? Now you'll be able to keep track of the ones that are still sat on our virtual shelves with our rad new wishlist.
We are what we say – an Empire. We understand the troubles of a f*ckboy, how important getting LIT is on a weekend and how frustrating an uneven winged eyeliner is. But we're cool, and we're all on the same page. Keeping up with Kylie's new chop, or Rihanna and Drakes relationship (get over your Chris Brown and wait for your Drake is the advice we would give) we're here to keep you up to date with the latest goss, trends and styles.
So whether it's some outfit inspo for the weekend or something cas for a hot pizza date where you'll be workin' the #ootd Missy Empire has it all.