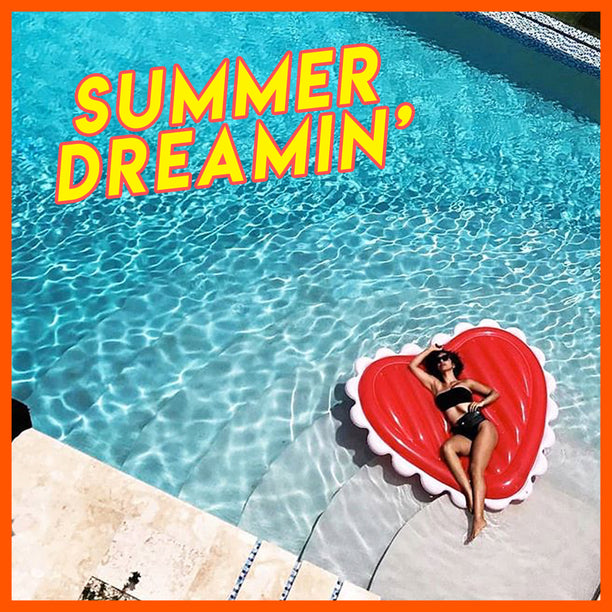 OUR 2018 SUMMER BUCKET LIST
It's the most depressing day of the year. Your New Year's Resolutions are non-existent and you're broke af. We've been dreaming of summer to get you through Blue Monday, so here is our Holiday Bucket List for 2018. Don't worry girl, we know you're on that 'champagne lifestyle, lemonade budget' so we've included some budget friendly destinations, too. More importantly, they are all super Instagramable for that perfect selfie shot. To make it even better, we're also giving you 30% off everything so you can say laters to the Monday blues!
Cafe Mambo, Ibiza
Head to the Sunset Strip and experience one of the best sunset spots in the world at Cafe Mambo. Drinks flowing, perfect views and next-level DJ's. Good vibes only. If you don't fancy Cafe Mambo, there are a number of other beach bars on Sunset Strip that have amazing views of the sunset, so you won't miss out!
Hideout Festival, Croatia
Not into getting your feet muddy at Leeds Fest? Head to Hideout, one of Europe's no.1 beach festivals. Pool, boat or beach, you can guarantee there's a party. Plus, what could be better than walking around in a bikini all day every day. We know where we'd rather be.
Havana, Cuba
This is one to tick off the bucket list! Classic cars, colourful architecture, cool cafe's and bars. Think of the Instagram picture. Not the cheapest holiday, but definitely one of the most lust-worthy.
Budapest
Famous for it's ruin pubs and thermal spa baths, Budapest is also known as one of the cheapest destinations in Europe to buy alcohol. If that doesn't persuade you, then nothing will! If you're looking for a city break with the girls, Airbnb always have super cheap deals for cute apartments, if you're looking for a little bit of luxury on a budget.
Thailand at Songkran
Head to Thailand during April and experience the world's biggest water fight. Songkran is the Thai New Year, marking the start of new beginnings. This involves a LOT of water guns and nowhere to run to. If you don't fancy being in the middle, Phuket has the most breath-taking white sand beaches to relax on. You know where to find us.