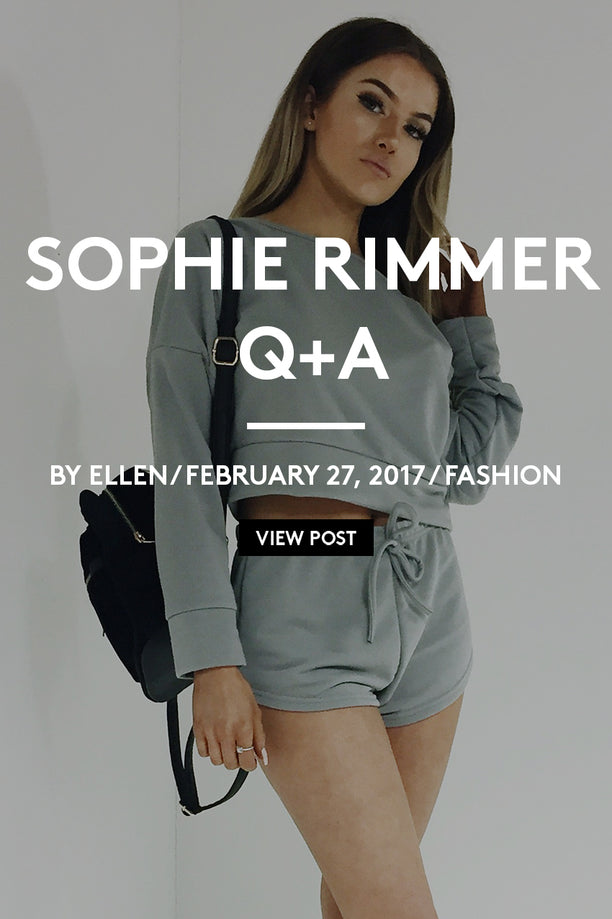 Sophie Rimmer at Missy Empire HQ
We had the lovely Sophie Rimmer (@sophierimmerr) stop by our HQ last week and model some of our new pieces for the website. Doesn't she look amazing?! We had behind the scenes footage from the shoot on our Snapchat and Instagram story, however if you missed it here's a review of the Q+A we did with her to get all the goss!
How did you become an Influencer?
I started posting makeup and outfit pictures on Instagram. A lot of people commented on them and shared them and it all went from there really!
How would you describe your style?
I'd say my style is quite casual. I like wearing hoodies and trainers so quite dressed down and comfortable really.
Who are your celebrity style icons?
My main style icons would be Rihanna and Jhene Aiko because they're also wearing really individual things and starting trends which i like.
What were your favourite Missy Empire Pieces from the day?
My favourite items from the day are the Derry denim jacket because i like the distressed detail up the arms and the Kris hoody because it's super comfy.
Do you prefer dressing up or dressing down?
I definitely prefer dressing down and just being comfortable in a hoody and trainers but i do like dressing up if I've got an occasion!
You can see Sophie's pictures on the website now!