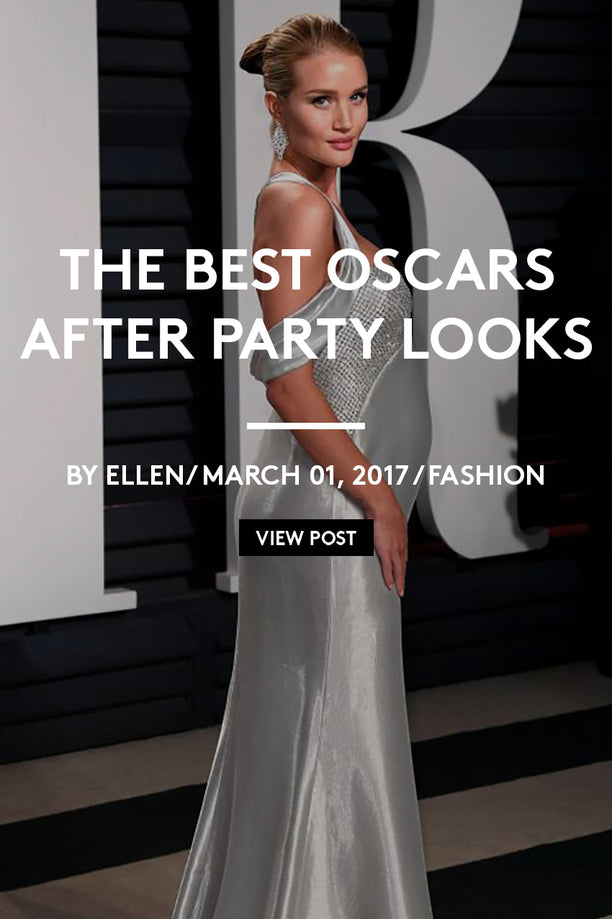 The Best Oscar's After Party Looks
So we've all seen pictures from the main event itself, but who cares what they were wearing then when there was an after party? There may have been an unforgettable mistake and lots of red carpet beauties, however we're more interested in the sexy head turning outfits and we've put together a list of our favourites below for you to swoon over.
You could say it was a bit of a shock to see one of our favourite models so pregnant just like when it was first announced a couple of weeks ago, but doesn't she look incredible?! If anyone can pull off being pregnant it's Rosie herself, and she still managed to be one of the most glamorous gals there in this floor length silver gown.
If the boho look is your thing then Poppy Delevign's look is to die for! You can't beat a good plunging neckline, and her soft golden waves keep her looking more polished than festival vibes.
Emma Stone may have been the star of the main event, however she kept it more subtle for the after party. She still slayed in her studded blazer and white slip dress which was a minimal yet classy choice and she certainly stood out from the rest of the crowd keeping her look unique.
Does Emrata ever let anyone else be the star of the show? We vote no, but she could turn up in a tracksuit and still look bangin'. She looked super sexy with her cleavage for all to see in this body hugging floor length gown and she finished off the look with a sexy smokey eye.
YASSSSS Kate Hudson! Here's another after partier who chose a plunging dress however we can't blame her as she looks bangin! The gorgeous nude tone suits her perfectly and we love her edgy quiff hairstyle!
We LOVE Emma Roberts new hair colour! She's rocking the old Hollywood filmstar look and she kept the attention on her new do with this subtle yet elegant embellished dress and simple accessories.
Everything about this look suits Katy Perry down to a T and she looks on point. There have been occasions where her looks have been questionable, however we give her 10 points for this look!