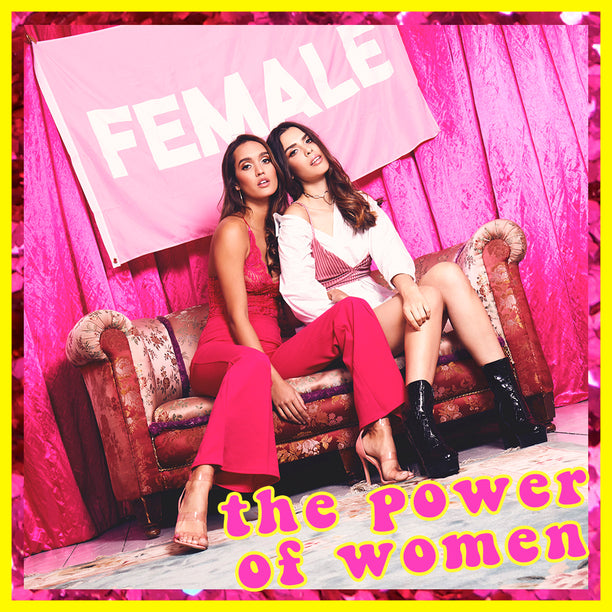 Say hello to the month of self-love. We're totally feelin' ourselves RN and we're here to show you how to get all up in the magic too, babe. This year alone, we have seen a major shift in the power of the female, from the women's march last month, to Oprah's emotional female-forward Golden Globes speech (Oprah for president!). We want you to stand loud and stand proud. Let us be the helping hand to realise your worth and to always get your crown (in the words of Rihanna) shining bright like a diamond. Give yourself the love that you deserve, because nothing is more beautiful than a girl who is addicted to loving herself. Embrace the month of self-love and share it with your sisters, it's about to be huge.
Suit up girl and work power dressing like you DGAF. Embrace your imperfections and let the tee do the talking. Own your own identity and stand up for what you believe in, because confidence is power and power has never looked more beautiful.
Wanna rock neon pink thigh high's just because? DO IT. This is the year of you and we're into girls doing whatever the f*ck they want in 2018 and forever.
For the gal that chooses to stay in, here's how to own the night. Whether it's me-time that you're more interested in, girl's night LOL's or play-time with the BF, our mood-boosting nightwear is your bestie. Tip: moisturise before slipping into this satin number and you'll be sure to start romancing yourself. Thank us later.
You're looking like you're about to run the world in our high waisted, flared hem trousers. We're joining Beyonce on this one. Opt for underwear as outerwear for that 'look, don't touch vibe'. Then take a look in the mirror and call yo'self pretty damn hot. 'Cause you totally are.
Now put on that dress and those killer heels that make you feel some kinda way and tell Cupid you don't need him no more.