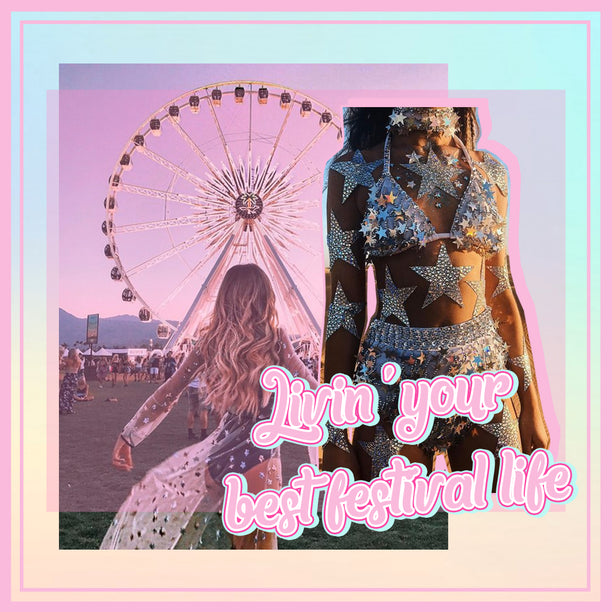 THE ULTIMATE GUIDE TO SURVIVING 2019 FESTIVALS
The ultimate survival guide for this 2019 festivals!
Festival season is upon us and we are here to back you up, giving you the best tips and tricks to survive a festival. No matter if your festival junkie or a complete newbie, we are supplying the tools to take your camping from a 0 to LIT. Let's do this gals!
TIP 1
Did someone say doubles?! Don't be queuing and miss your fav act, buy two drinks (or more, who are we to judge).
TIP 2
Face gems will take your festival make up to the next level! Add glitter and sequins and honey you're good to go, because who's doing a full face on day 3 – not us!
TIP 3
Leave the grease for the food stalls babe! Dry shampoo is a must in your festival essentials, taking your space buns out of this world.
TIP 4
Trench foot is a thing! We all think the outfit doesn't need wellies, but trust us girls no pair shoes is worth the amount of mud you'll be knee deep in.
TIP 5
Get to the campsite early, no one wants to be the tent next to the toilets – do we need to say anymore?
TIP 6
Don't lose it, when you lose a friend.
We've all done it, 'lost' our friends, had a mental breakdown about where they were, to create 50 worst possible case scenarios of where they could be. No fear, they are loving life at the front of the crowd, on a random's shoulders.
MISSY EMPIRE
XX