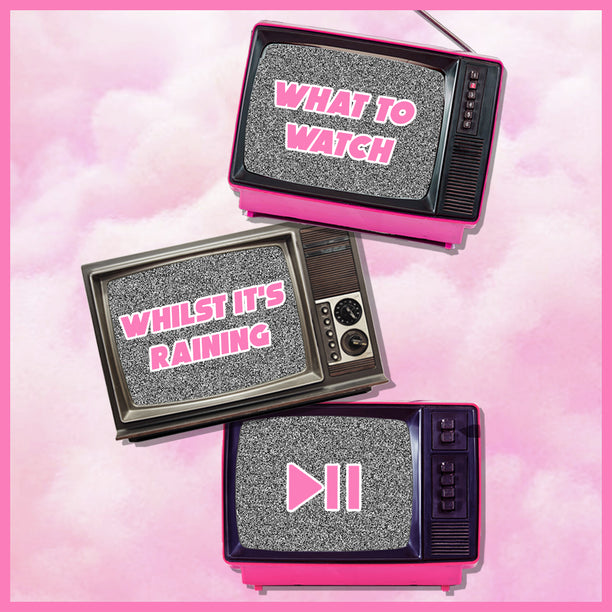 WHAT NETFLIX SERIES TO WATCH WHILST IT'S RAINING
So it turns out the weather isn't really giving us Summer vibes right now and we are not impressed. But don't worry hun we have put together our top picks of series you need to watch whilst it's raining. So instead of moping around about the weather, get up to date on the latest series on Netflix, grab the snacks and a blanket and click play gal...
THE SOCIETY
Thrills, drama and a whole lot of teen chaos. The society is new to Netflix and it's a must see! If you're into unexplained vanishings, newfound freedom and joining forces to solve the question they are all thinking, then this series is for you. Based around a group of teens that soon realise life isn't what it used to be and how they join a society to take control of the town and find out what really happened. Will they ever find home...
WHAT IF
She isn't so bridget jones diary now. Renee Zellweger stars in a new Netflix series as a leading lady who has an unexpected offer for an idealistic scientist. Ghosts, secrets and a whole lot of drama – has the scientist made the right choice, or has a new door been opened that needed to be left alone. This thrill seeking series asks questions, but the biggest question. What happened on that night and will she ever find out...
WHEN THEY SEE US
Charged for a crime they didn't commit. Five teens are faced with a charge of murder and trapped in a nightmare they are trying to get out of. This is for those of you wanting to binge a series, based on a true story and only a limited 4 episodes. When they see us is an intense, gripping and story telling series you won't wanna miss. Will the truth of the crime be revealed...

BLACK MIRROR
The new series everyone has been talking about! If your new to black mirror, don't worry you can catch up. Every episode is completely different and twists your reality. The new series of black mirror has been realised and Miley Cyrus is the latest face to join the cast. The episode is about the robot doll based on pop star Ashley O and how technology changes everything. Get ready to see the modern world in a new way...
DYNASTY
Sex, secrets and a whole lot of lies. Dynasty is back with their second season and there is more scandals, more family feuds and the stakes just got a whole lot higher. If you've not started dynasty yet then now's the time. Based around a family's fortune this series will keep you on your toes. What would you do for family...
MISSY EMPIRE
XX