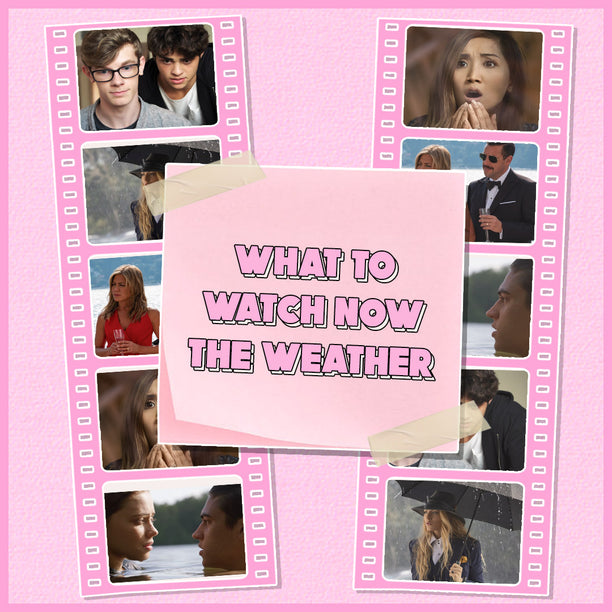 WHAT TO WATCH ON NETFLIX NOW THE WEATHER ISN'T DOPE
You loved our latest Netflix blog post so we thought we would do a spin off. This time giving you our top picks of films when the weather just isn't dope. We we're hooked on the latest series but now we've got new films that have come in hot. So, Summer might be going from the hottest day EVER to getting a months' worth of rain in 2 days, but don't worry hun's we've got your movie must watches sorted!
SECRET OBSESSION
A dramatic accident, broken memories and an unwanted husband. Secret obsession is new to Netflix and get's you hooked from the first scene. Brenda Song plays Jennifer waking up with amnesia after a brutal accident (maybe not all an accident). But her husband is there to help her recover, but things soon begin to unfold and the question is... is she really safe?
AFTER
First loves, burning desires and a whole lot of chemistry. Tessa Young is a dedicated student who's just moved to college and her world collides with mysterious hottie, Hardin Scott. She's dating her childhood sweetheart, is a top student and a virgin but this boy isn't easy to shake, drawn by attraction and the unknown, will Tessa stick to the world she knows or embrace a whole new side of herself.
SWIPED
A dating app and Noah Centineo, what more could you want? Noah is the popular boy and entices his flat mate to create the coding for a brand new dating app. But the popularity of the app gets abit too much and they begin to question why their own parents are using it. This is a funny teen favourite that questions the whole dating app concept.
MURDER MYSTERY
A billion dollar murder, a cop and his wife who take a trip of a lifetime. This hilarious film is a feel good favourite and Jennifer Aniston and Adam Sandler are an iconic duo, you won't want to miss. Invited on a free holiday, a murder takes place but can they uncover the mystery. Framed, but will they clear their names in time?
A SIMPLE FAVOUR
A small favour turns into a change in single mum's Stephanie's life. Strong, sassy and confident Emily be-friends mum vlogger Stephanie and then vanishes with no explanation. From chic af outfits to a very precise martini your drawn into Emily's life, which soon becomes a big part of Stephanie's. But has she really vanished or is she watching?
MISSY EMPIRE
XX