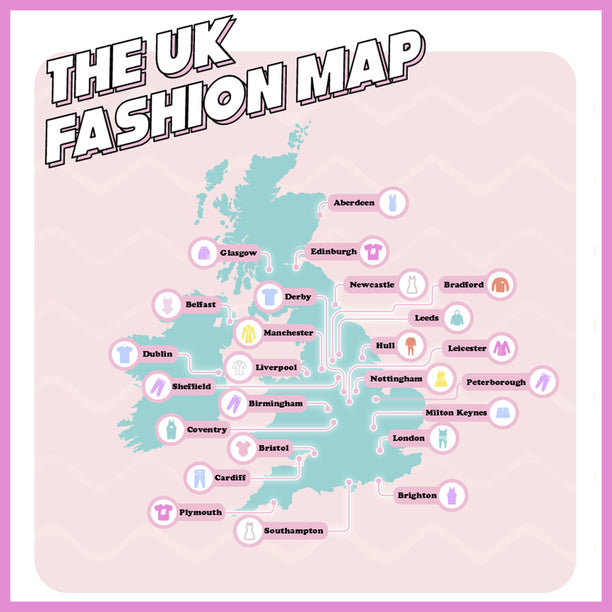 What does your city say about you? Or what do you say about your city, girl?! C U later catwalks and social media 'spo. We?ve put together our findings on what items were most searched based on your area code (Nate Dogg voice: AREA CODE!), so you're in the know on what to wear, where!
Like did you know: females from Dublin and Derby love oversized shirts? And babes in Birmingham love joggers - I mean, who doesn't?! Visiting Edinburgh or Plymouth? They like to say it in style with slogan t-shirts.
Hull, you must be full of off-duty-cuties, we don't know if you're chilling in or keepin' cosy out, but either way your must-have item is loungewear.
If staying in isn't your vibe, head down to London where active-wear is all the rage. London, are you working out or hardly working? Either way, if you want that sporty look minus the workout then check out our new athleisure range.
We love the body confidence we are seeing from you Scotland honeys. Aberdeen are showing off their curves in all the right ways favoring a bodycon dress for all their partying needs. Glasgow are also feelin' feminine with their most-searched item being a figure-flattering mesh-skirt.
Manchester, you are lookin' fierce! If you are visiting the home town of Missy Empire, you better sharpen up girl, get yourself a blazer dress to go from workwear garm's to the after-work drinks.
Get the DL on what's popular in your home town and check if you're #OOTD ready below, boo thang.